Something New is Coming
For the better part of the last couple years we have wanted to do something to have some fun and give couples a better look at our personalities. We are Wedding DJs serving Temecula, Orange County and all of Southern California and from time to time we get asked if people can see us in action. Weddings are a very personal event and we would never invite anyone to an event to see us in action. Yet when your best selling point is your personality how can you make that shine through.
I (Mike) once met a bride through a networking meeting. She designed invitations and she was new to the group, so I sat down and started talking to her, she mentioned she was getting married and by the end of the meeting she was convinced I was the right DJ for her. After rocking her wedding we were talking and she mentioned my website did not show my personality. Hmmm sounds about right, how could words on a page convey the energy, excitement and fun that I bring to an event. That is when the idea of C Squared Radio began. I would start a podcast and feature our DJs doing what they do best, hosting and mixing music.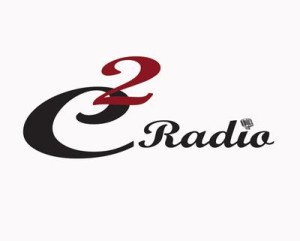 Launched April 1st the podcast style network will debut with its first show "The Untitled Music Project". The Untitled Music Project will explore a certain theme through music. Say for instance the theme is "Trees" all of the songs will in some way relate to trees. I could play "Feed the Trees" by Belly, maybe something from Neon Trees or "Paper Planes" by Mia, paper is after all made out of trees. I will of course tell the story of how the music relates to the theme.
A couple weeks after that we will debut our talk show "BrideCast" which will be dedicated to all things weddings.
Due to licensing issues, "The Untitled Music Project" will be recorded live and posted on csquaredradio.com, here as well as a link will be put on csquaredevents.com. BrideCast will be streamed live via Google Hangouts and links to the shows, as well as archived shows will be linked on those sites as well.
You can listen to the first episode here:
The Untitled Music Project April 1st, 2015 by C Squared Radio on Mixcloud